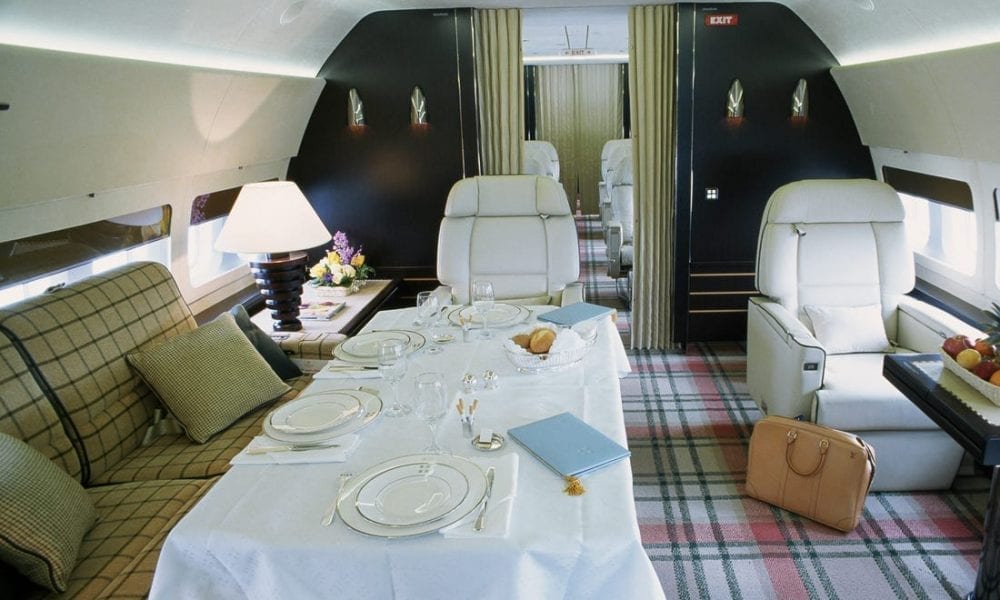 This Alberto Pinto-Designed Private Jet Screams Luxury with These Unbelievable Features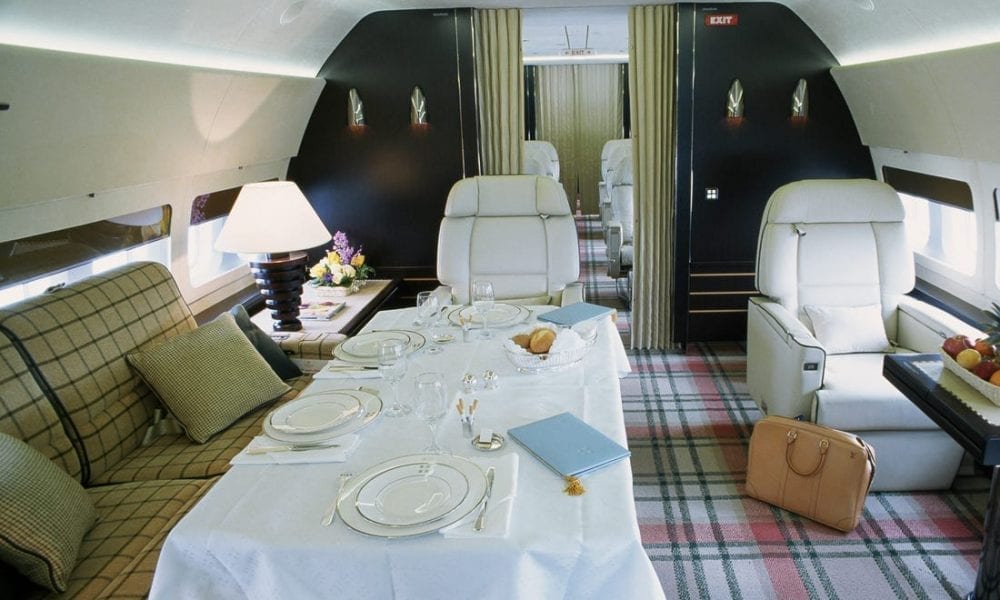 If you are a practical person, the main purpose of flying is to take you to your destination the shortest time possible. However, if you're affluent, it is highly likely that you would trade long lines, crowded spaces, and no legroom for a more comfortable, albeit more expensive option any day.
If you are a traveler with a budget as high as the sky for quite a while now, then you may have heard of the Boeing 737 from the now-insolvent PrivatAir. The Swiss company was famous for its lineup of Airbus Corporate Jets and Boeing Business Jets, offering business travel routes and chartered flights until 2018.
One of its famed jets was a customized Boeing Business Jet 1, which was patterned after the 737-700 aircraft. The airline was also popular for configuring its fleet of BBJs, from the economy to business to the more lavish planes.
The BBJ 737 has twin CFM56-7 turbofan engines and depending on its design, its range is about 6,000 nautical miles. While the medium-haul airplane's façade doesn't look impressive, the interior will shock guests, thanks to the brains behind the design, renowned firm Cabinet Alberto Pinto, the French group which also beautified the largest jet in the world, BBJ 747-8, and the ACJ319.
The designers were called to make an interior for one of the engines. Passengers boarding the private jet will be stunned by the main lounge that doesn't look like it!
The space, which features a two-person divan and four luxurious seats, becomes a socializing or communal area in the morning. During nighttime, the coffee table becomes a dining desk for four.
After the main lounge, the passenger seating area with several rows of 2-2 configured seats for business class will greet you. The chairs won't really fully recline like a bed but they offer a deep recline that is comfortable enough for a long flight.
At the rear of the plane is a more exclusive space for dining and mingling. There is also an intimate and more private one-bedroom nook far from the passengers area.
This room doesn't have the typical bed but the divan has a pull-out mattress when you need it. There are also posh private bathrooms with leather toilets and single vanity.
You'll also be surprised to see a spacious armoire for your clothes, pretty much like how a hotel cabinet works. However, if you're itching to become one of the 28 passengers to board this private jet, you may have to wait because it's fate is now unknown after PrivatAir decided to go off the grid.